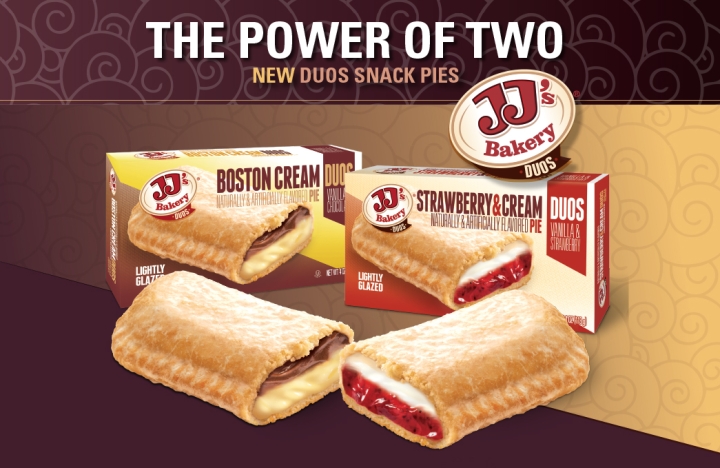 JTM Foods' products are sold throughout North America under the JJ's Bakery brand name. We have provided product packaging design and ad design for several of their lines.
"Duos" Snack Pies Ads and Packaging
We assisted JTM Foods in product naming and box design for their new line of two-flavor pies. Along with the packaging, a trade ad was designed to promote the new Duos snack pies to distributors nationwide. The ad describes the power of Duos to generate revenue.