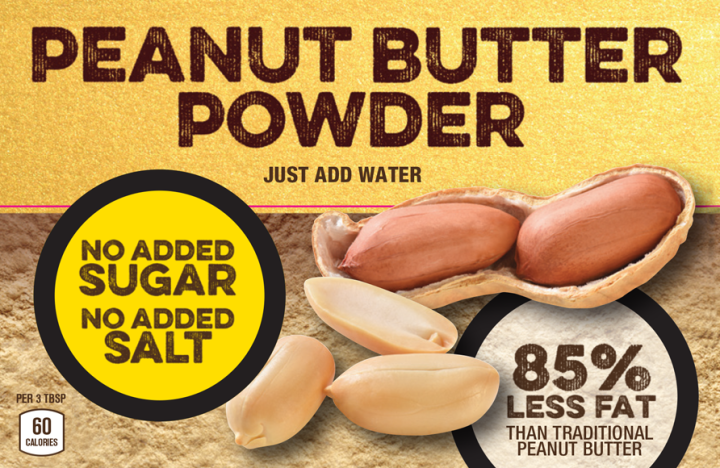 Macadoodle is an enterprise with three decades of confectionary packaging experience and a special talent for creating packaging that helps move products off the shelf, display rack and counter. For Macadoodle, we designed the product packaging for Peanut Wonder, a natural peanut butter powder containing no added sugar or salt and 85% less fat than traditional peanut butter. The packaging conveys the simplicity of merely adding water (and salt, to taste) for a low-calorie, low-fat peanut butter spread.
Peanut Wonder Peanut Powder
We designed custom packaging for the 6 oz., 16 oz. and 32 oz. Peanut Wonder pouches. The packaging is printed on clear film, alllowing the actual product to show through the lower third of the package front.